UPF 50+ | 100% RECYCLED MATERIALS | MELANOMA AWAReNESS PROJECT
UPF 50+ | MELANOMA AWAReNESS PROJECT
Sunday Crew will do a deep creative dive into the heritage and culture of your brand. Our main focus is to design small collections that are a TRUE representation of YOU and your clients (family). We understand that individual inspiration can only be realized through the power of collaboration.
Our teams will work together to curate a timeless capsule that encompasses your brand ethos. From historical artifacts and exotic textures to tropical wildlife and beautiful landscapes; we are a blank canvas waiting to be painted.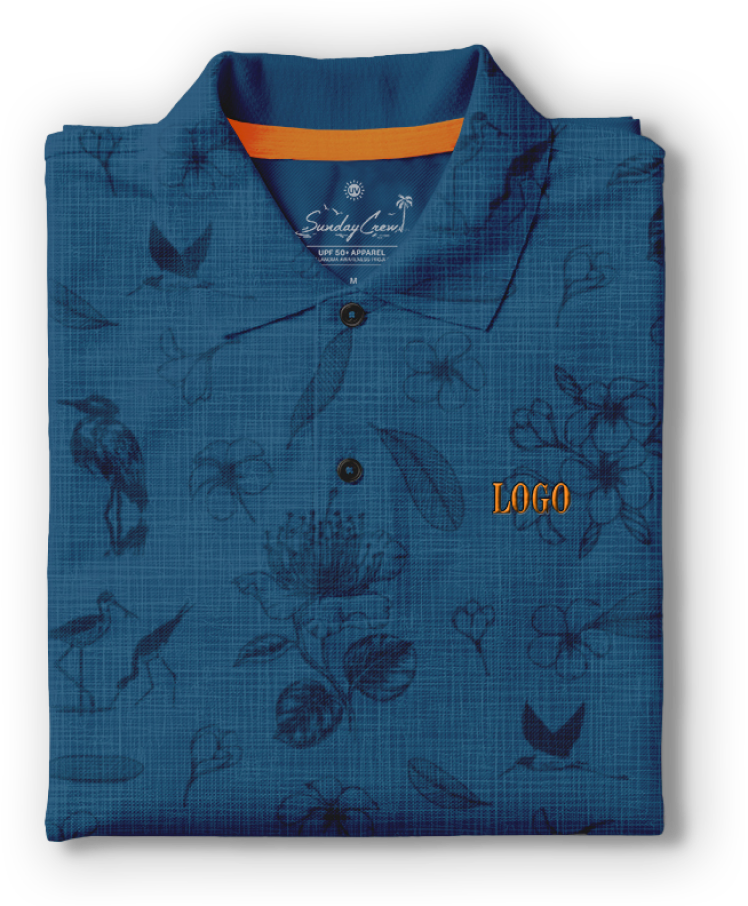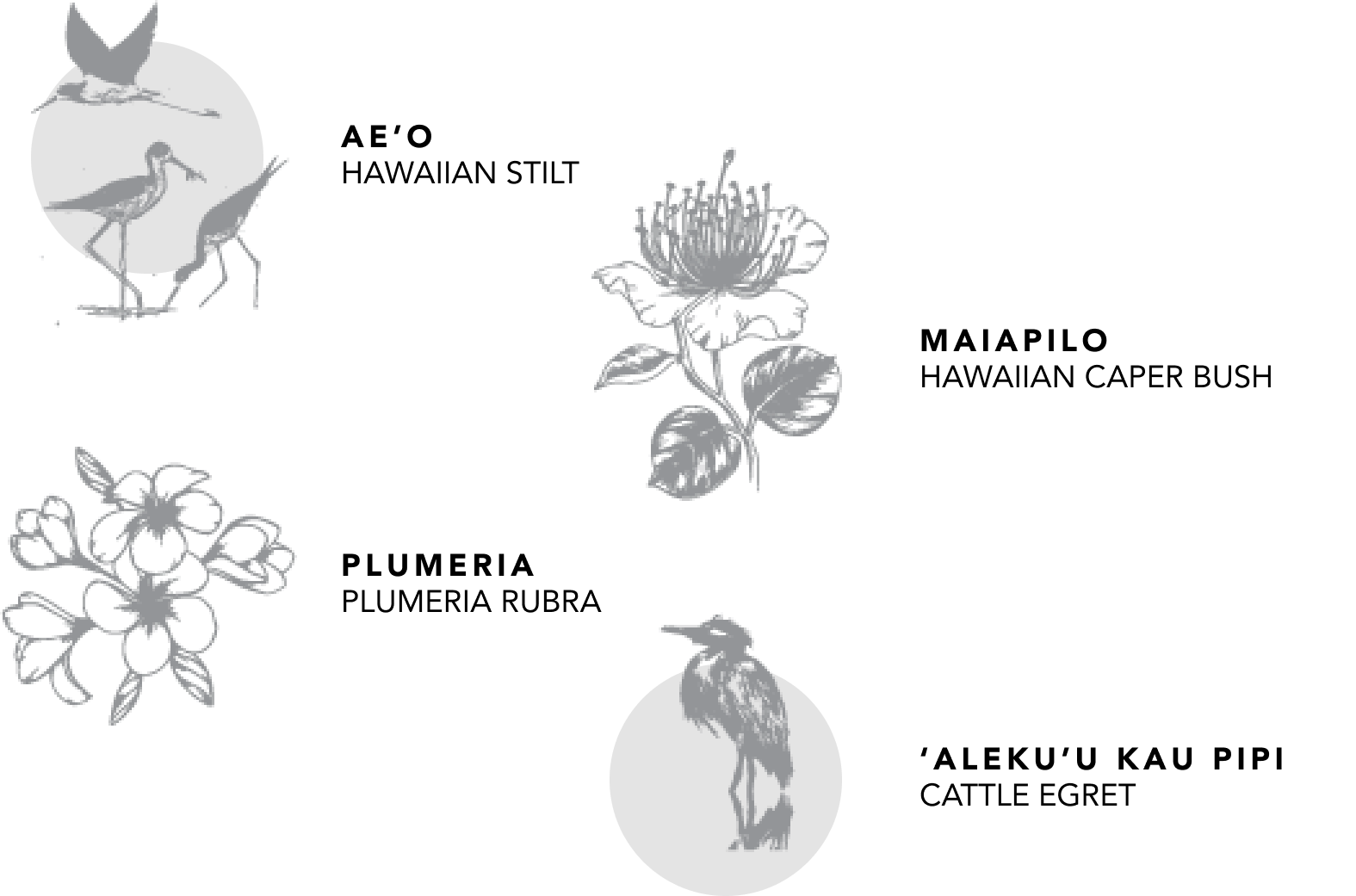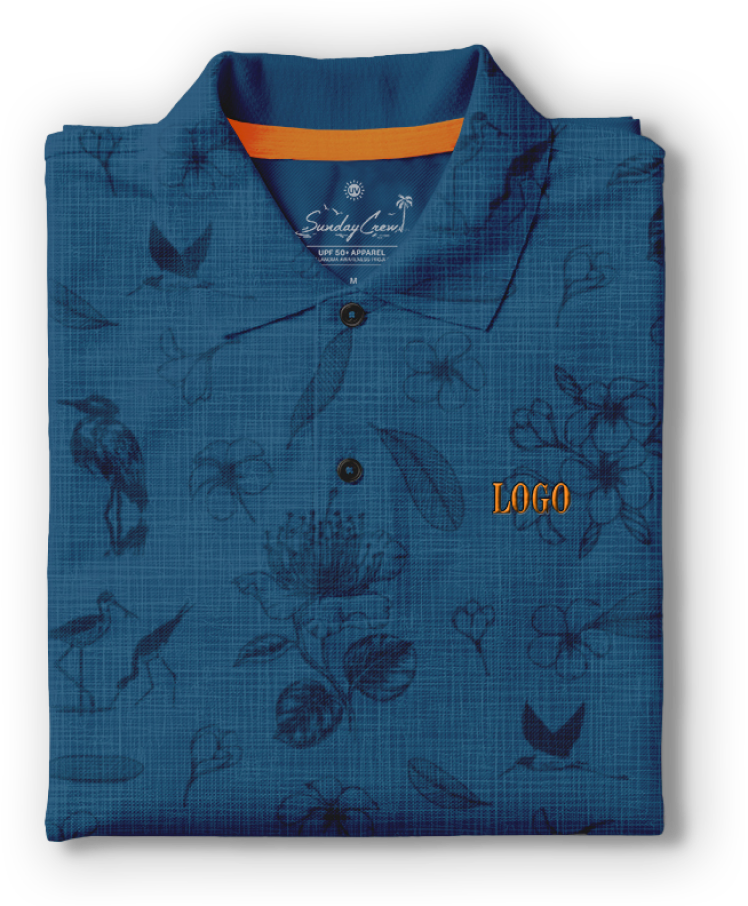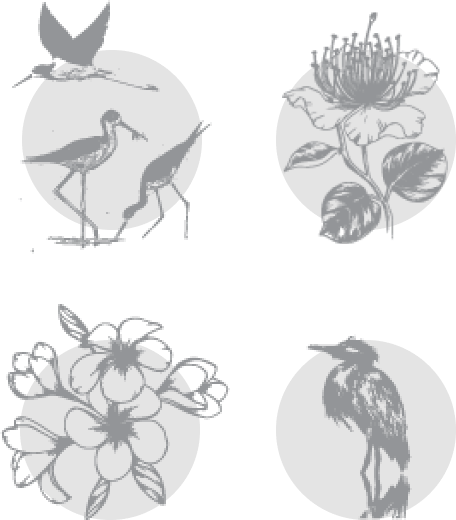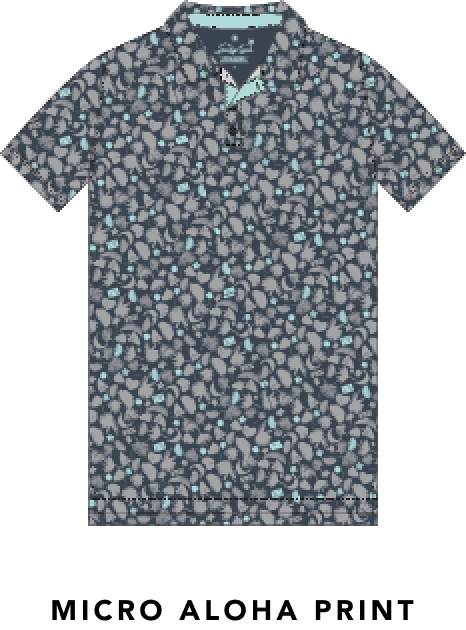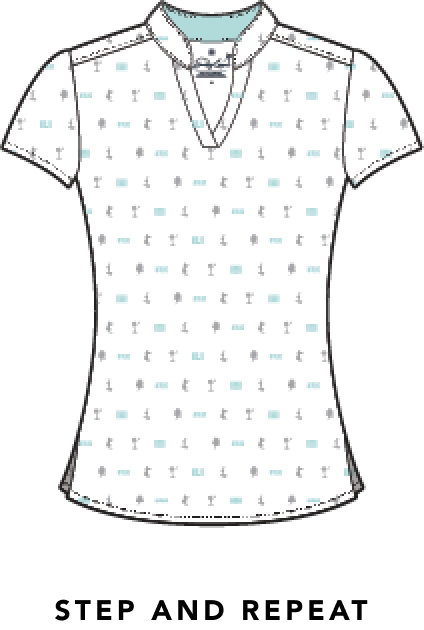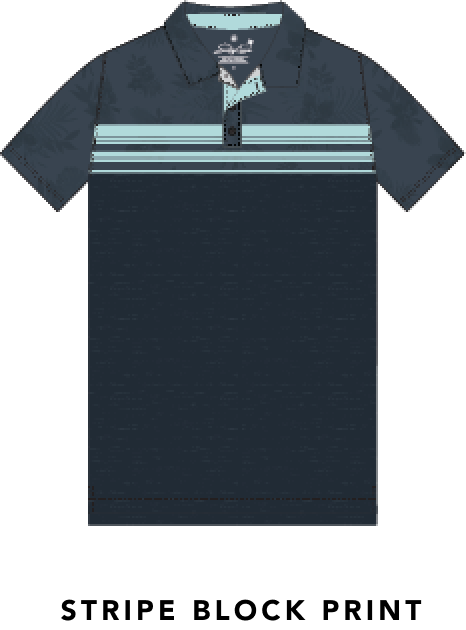 Set up a call With a Sunday Crew custom design expert
Talk over design & inspiration
Initial mockups designed and sent over for approval
Designs approved -> Order quantity & sizing determined -> 5-6 week production time
50% deposit down before production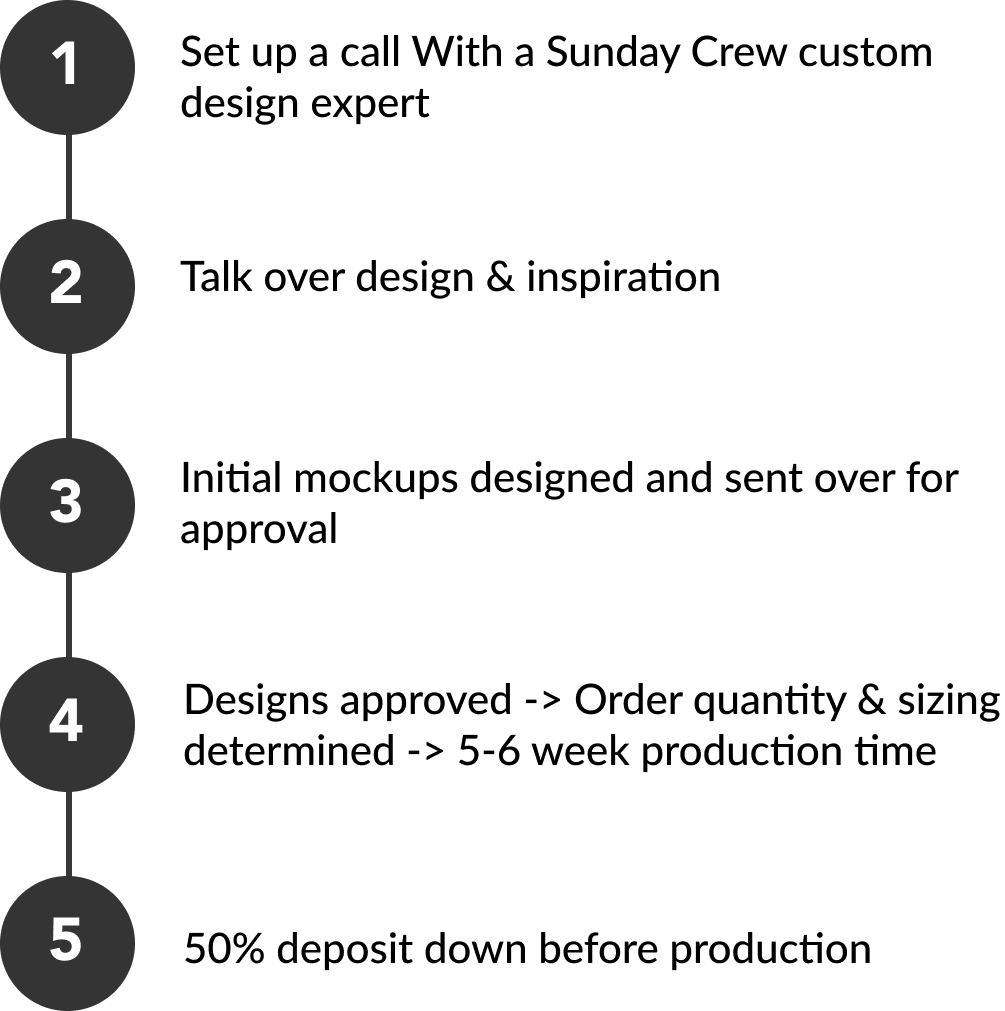 Contact us for bulk pricing information | Minimum Order: 24 Units
Contact us for bulk pricing information
Minimum Order: 24 Units
We are able to create one-of-a-kind art that is sure to turn heads. Work with one of our designers to create the perfect look!