UPF50+ RECYCLED MATERIAL
NEW STYLES
Our latest styles are now available. It's time to refresh your sun-protection plan. Get out there and make some plays!

SUNDAY CREW technology provides UPF 50+ sun protection. It blocks UVA and UVB rays to help prevent sunburn and long-term skin damage.

Every Purchase Has A Purpose
SUNDAY CREW helps fund melanoma research, education and prevention when you purchase a polo.

Made From Recycled PET Bottles
A PET bottle takes up to more than 100 years to degrade. SUNDAY CREW strives to create products that protect our environment as well as ourselves.

We wanted to create something you want to wear no matter if you're headed to the course, on a jog to grab a coffee or keeping casual on a night out.
OUR FIGHT AGAINST SKIN CANCER

SUNDAY CREW was created to raise awareness and promote the prevention and early detection of Melanoma. We accomplish our mission through SUNDAY CREW Apparel and SUNDAY CREW Foundation, a 501(c)3 non-profit that organizes fundraising tournaments and focuses on sports that thrive in the sun.
One of our key goals is to educate participants with ways to protect their skin from sun damage and detect signs of Melanoma. That's why why have partnered with THE SUN BUS. The Sun Bus is a community project developed by the Colorado Melanoma Foundation that provides FREE skin screenings, skin cancer awareness, and sun safety education to Coloradans at community events and public schools throughout the year.
Everyone needs clothes that are comfortable, cool, and most importantly provide protection from UV rays. Our apparel was created with this in mind -- to offer UPF 50+ performance clothing to anyone who want to focus on their game without the worry of the damage caused by the sun.
Beyond protecting your skin, a portion of the proceeds from SUNDAY CREW Apparel are donated to SUNDAY CREW Foundation and the SUN BUS to take up the fight against this devastating disease.

As golf parents we've worn a lot of brands but none as buttery soft and cool, both stylish and breezy, as Sunday Crew.
- US Kids Golf Team Hawaii
Add a little extra UPF50+ sun protection to your line-up with our Sunday Funday starters.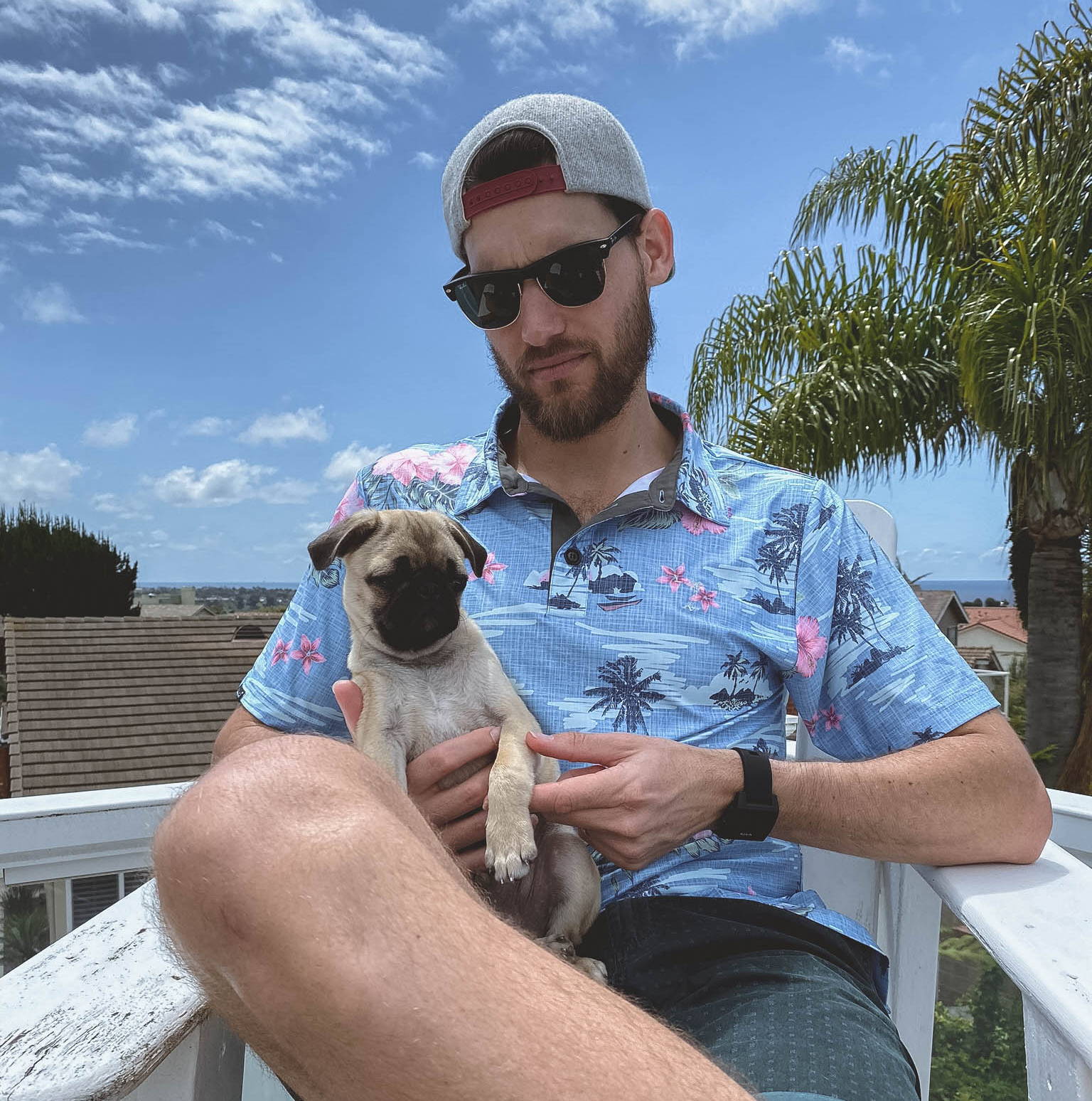 The time vacuum created by the ocean's presence...or is it just our polos?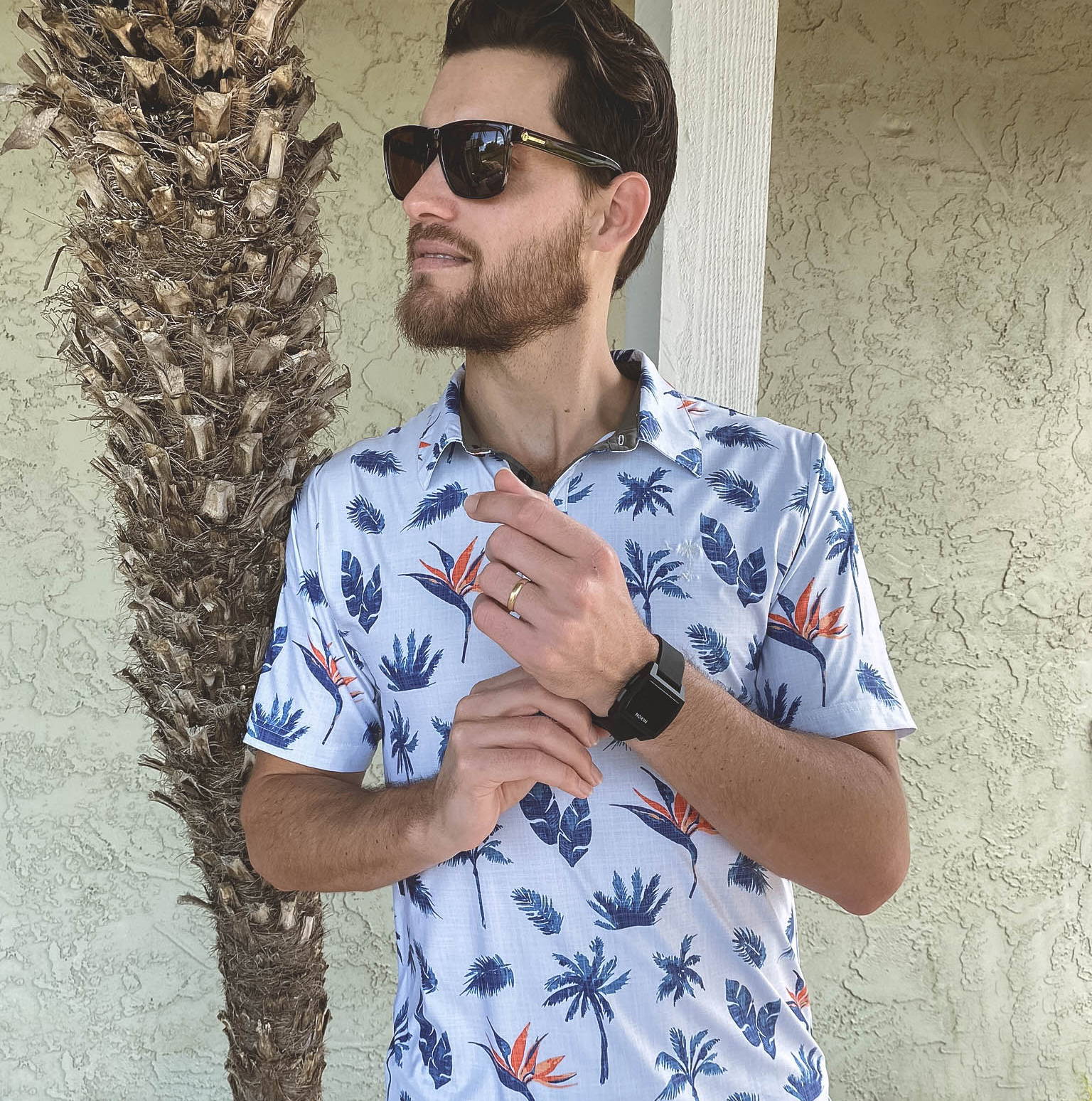 The water is warm. Dive right in.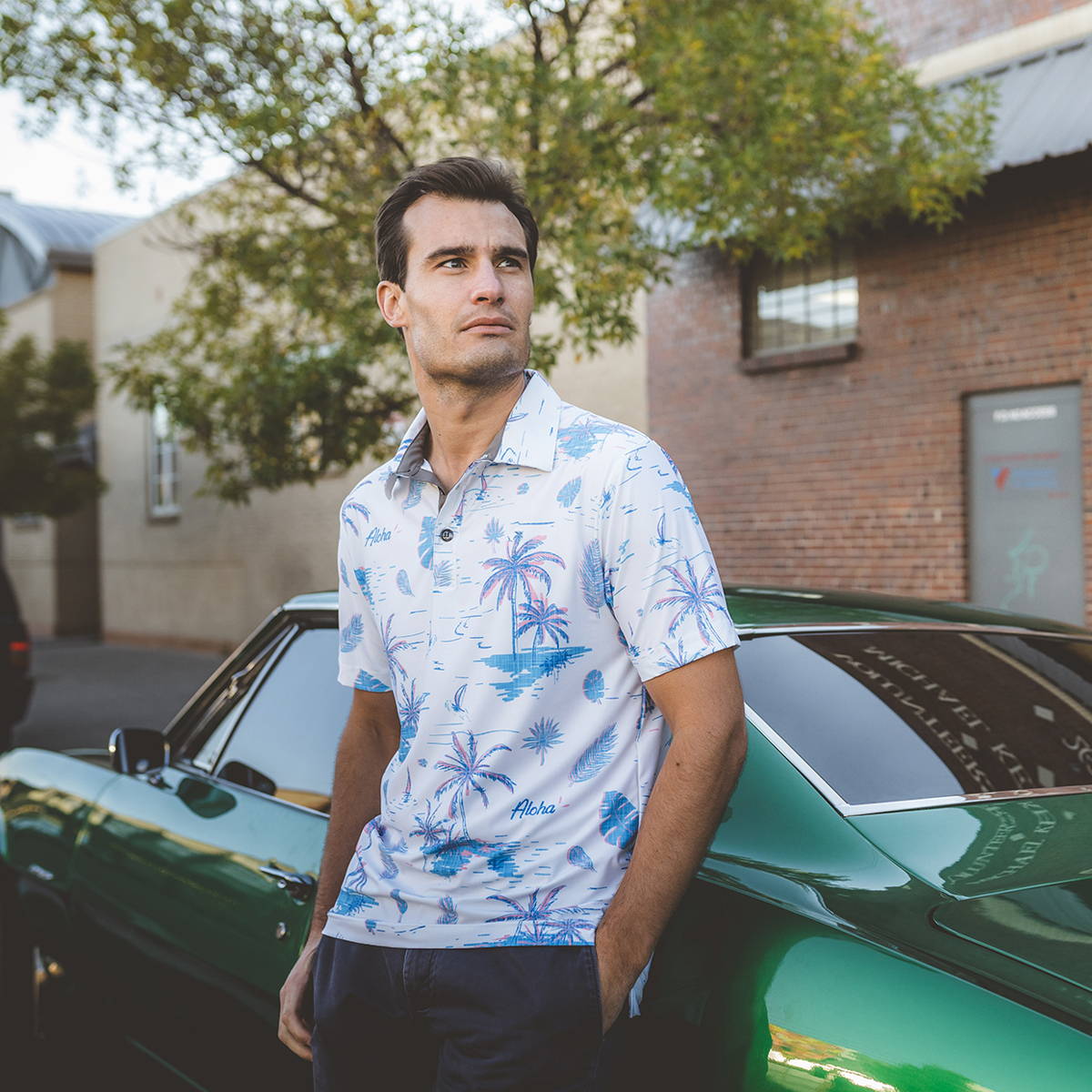 Our most popular aloha polo to date. Stay fresh!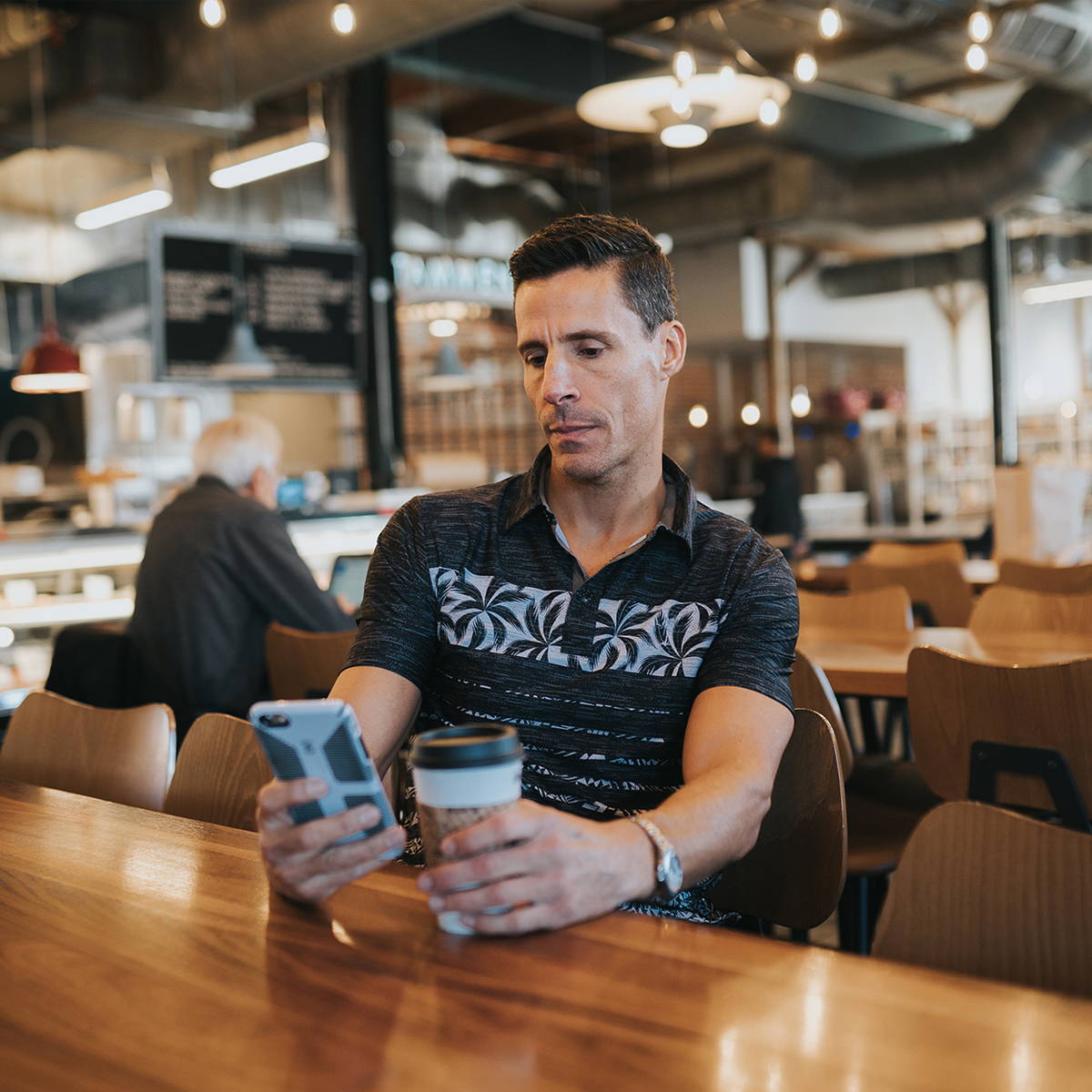 Classic horizontal palm hit. Add tribal SC tribal pattern. Game-changer.